Oct
7
2021
Direct Patient Care
Health Professions Forum
October 7, 2021
3:00 PM - 4:15 PM
Address
Chicago, IL 60612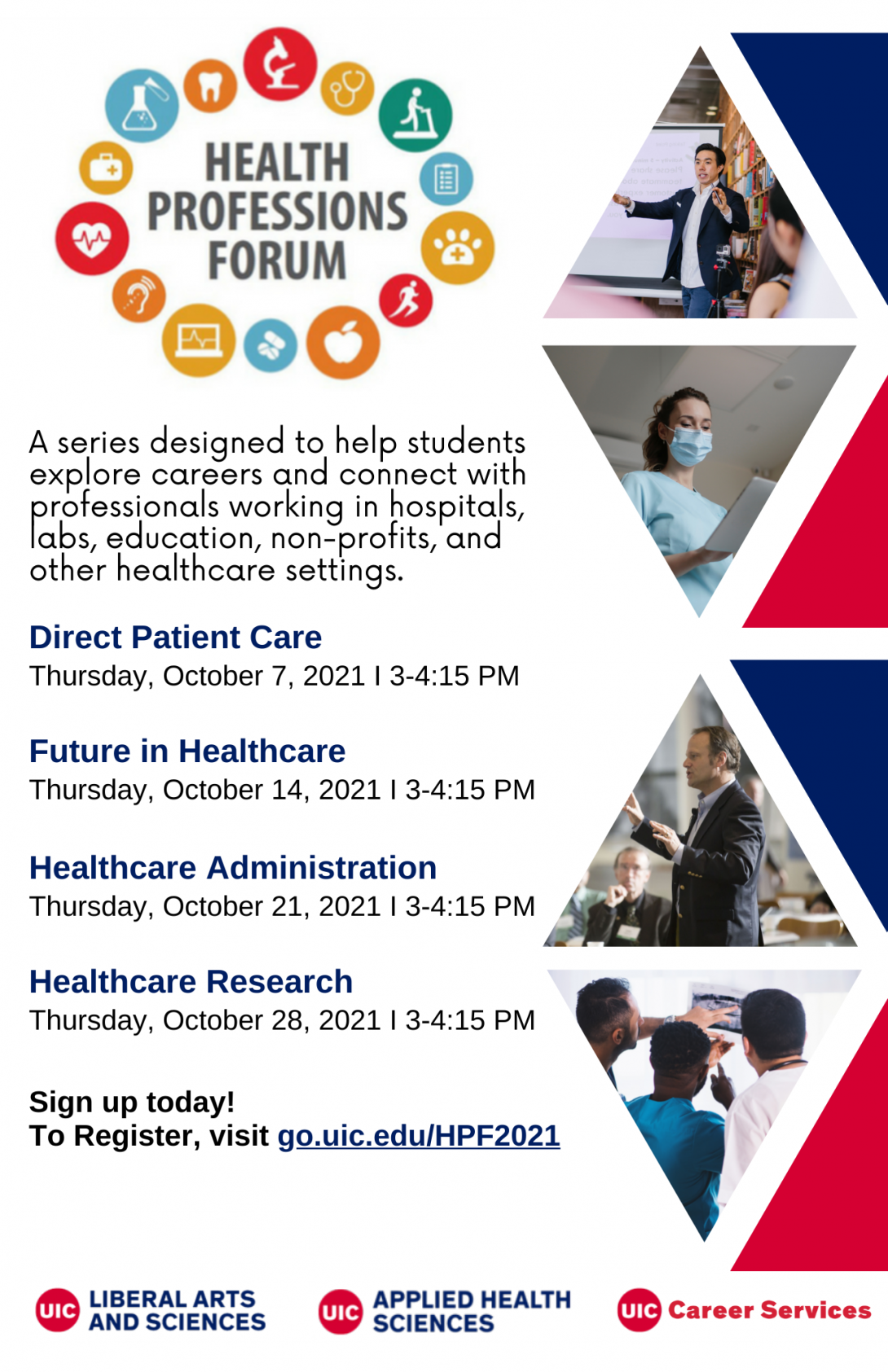 Learn about the various career roles that focus on addressing a wide range of health topics that
impact communities and populations, especially during this pandemic. Many of these roles entail
educating the public, addressing health equities in medicine, prehospital emergency medical care, and advocating for underserved populations.
Panelists will share how their work impacts various populations through their lens in hospital, non-profit and the fire service industry.
Panelists include:
Sarah Mills, MD, MPH, Fellowship Director for Palliative Medicine, University of Texas Dell Medical School
Jasmeet Sanghera, Firefighter/Paramedic, Fire Service
Hana Khan, Behavioral Health Technician, AMITA Health
RSVP