Reflection: Know Yourself
Professional Identity Assessments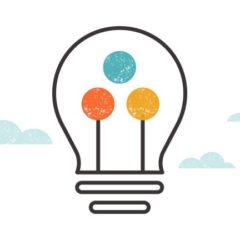 The first step in the exploration process is knowing yourself through individual reflection.  Our online resources below can offer a starting point to help you build a foundation and uncover ideas that can guide you in exploring majors and career paths further.

The Professional Identity Assessment Series allows you to understand what skills, interests, and values are important to you in order to further guide your exploration of LAS majors, internship searches, and career paths of interest.
Professional Identity Interests Assessment
Understanding your interests and personality traits are key ingredients, in addition to skills and values to major exploration. Use the reflection assessments in the tabs below to guide decision making.
Professional Identity Interests Assessment
Use this assessment to explore your interests further and consider how your primary interests are complimented by various majors and career paths.
Professional Identity Skills Assessment
Your skills describe what you like to do and what you do well.  Skills can be learned and strengthened over time.  Your interests should always go hand and hand with your skills, as interests serve as a motivator to use and develop over time. Take this assessment to review each skill to consider the range of major or minor roles you would like certain skills of interest to play now and in the future.
Professional Identity Values Assessment
Work values help us understand what is important to us in terms of job satisfaction and help us see how career options incorporate what you think will be important to you in professional roles within the world of work.  Use this assessment to help you make connections between your work values, occupations, and professional goals.
Major Exploration Worksheets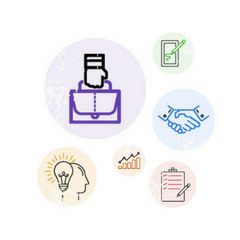 The Major Exploration Worksheet Series can help you gather ideas on starting points to explore majors and support your decision making process.
Major Exploration Worksheets
Check out each exploration worksheet to gather new ideas and ways to test out fit with major choices!
Majors Sort Worksheet
Use this worksheet to help you discover what liberal arts and sciences majors are available at UIC and to narrow your list of majors that may be a fit to explore and support your interests.
Fit Action Plan Worksheet
Purposeful exploration requires you to take an active role to explore your major options. Use this worksheet to create an action plan and review a number of ways to research and participate in experiences to help you through the process of finding a major that is right for you!
Mix and Match Majors Worksheet
Use this worksheet to compare majors with key words that represent your professional identity to see how they support your interests, skills, values, and goals.