LAS Internship Immersion Program
The Internship Immersion Program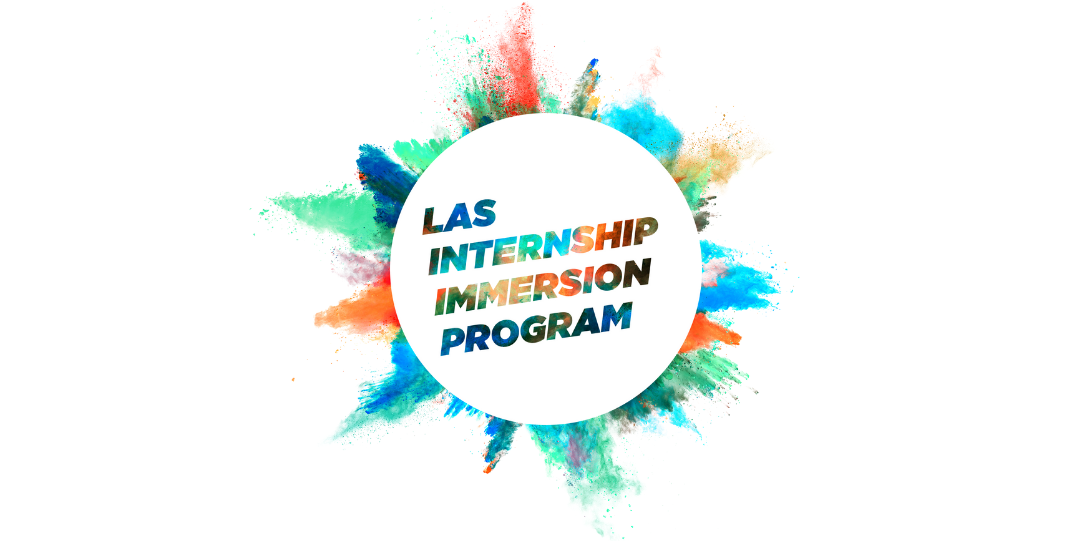 The Internship Immersion Program is a three day program offered during Spring Break to encourage exploration of interests and early exposure to workplace settings, internship opportunities, career paths, and a deeper dive into your professional identity.
Through this program, you will participate in career development workshops, self-assessments, and visit various work settings to meet professionals to hear best practices toward internship exploration and professional marketability.
2019 Participating Sites:
American Red Cross
Cook County Juvenile Probation
Cook County Stroger Hospital
EKI Digital
Illinois Justice Corps
Latinos Progresando
Marwen
Mercy Home for Boys & Girls
National Hellenic Museum
Northwestern Mutual Chicago
PAWS Chicago (Medical and Adoptions Offices)
Rush University Medical Center
SmithBucklin
UIC Police Department
UI Medical Research
Program Benefits, Eligibility, and Application Process
Program Benefits, Eligibility, and Application Process
Program Benefits
Exposure of workplace cultures and professionalism through employer site visits
Strengthen internship search tools through development of a resume and cover letter
Practice and strengthen experience with informational interviewing and networking
Learn about opportunities to gain academic credit during your internship
Gain better understanding of your skills, work values, and interests to apply toward your internship search
Identify upcoming volunteer and internship opportunities at participating program sites
Important Note: This program is focused on a shadowing and networking experience and not an internship placement program.
Eligibility and Application Process
Open to Freshman and Sophomore College of Liberal Arts and Science Students
Minimum cumulative GPA of 2.5 required
Must fully complete online program application
Must be able to commit to full three days of program
Preference given (not required) to students who participated in LAS 110, LAS 103, or other first year seminar courses
Rebecca Testimonial
The most meaningful aspect was taking the stigma out of internships. They were always a thing to fear and now I'm much  more comfortable asking for them.
Student Quote
I think the most meaningful component is learning about how important it is to explore different things and working with others.
Immersion Quote
Helped me reflect internally, to better understand myself and what I want.
Student Quote
The most helpful was going to the sites and seeing all of the opportunities open for whatever you are interested in.
Student Quote
It really helped open my mind to seeing that my major does not determine my career.
Student Quote
I believe the Strengths Finder and internship searches were a big help because some of those strengths I didn't really think I had and the internship searches gave me a wide range of opportunities.
Student Quote
I really loved going on site and being able to see for ourselves what it took to be good interns a these sites.
Student Quote
I liked the tour that we were given. More specifically, being in areas I was never exposed to; felt surreal and joyful.